OTC Support
Please submit all questions to our support staff using the form below -
we strive to process all support queries within 8 working hours.
Before submitting a question, please consult our FAQ in case it was answered before - this will save you and us a lot of time.
SUPPORT FORM
Please complete ALL fields below, then click Submit: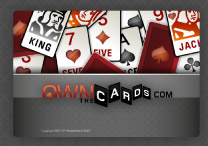 We at OwnTheCards hope you are going to enjoy the game as much as we've enjoyed making it.
Good luck and have fun!