Contact Us
If you have any questions or comments about OwnTheCards product or this website, please complete the form below and we will be happy to reply as quickly as possible.
If you have questions for OTC support, please use our support form instead.
CONTACT FORM
Please complete ALL fields below, then click Submit: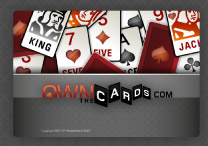 We at OwnTheCards hope you are going to enjoy the game as much as we've enjoyed making it.
Good luck and have fun!