OwnTheCards Screenshots
This page contains screenshots of OwnTheCards poker application. Click on the pictures to see full-sized images. To find out more about the game itself, please visit the OTC features page.
IN-GAME SCREEN #1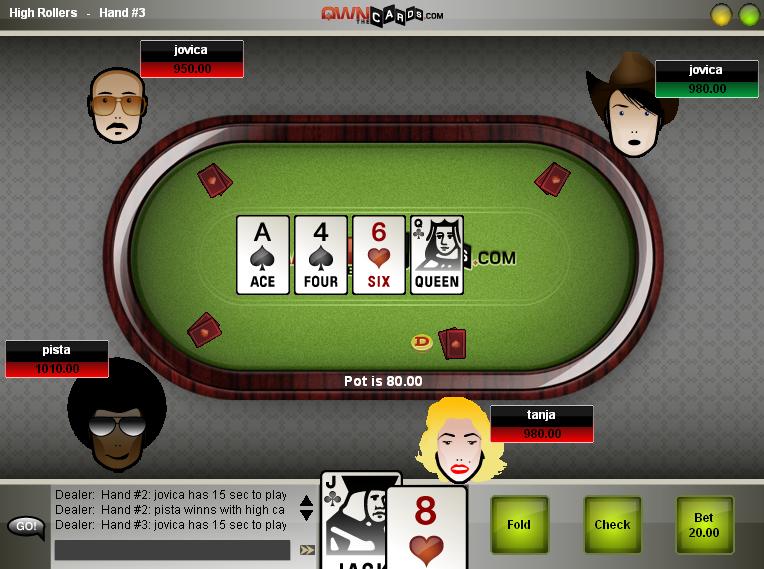 Attractive yet simple UI adds to the excitement of the game but doesn't obstruct the players from concentrating on the cards.
IN-GAME SCREEN #2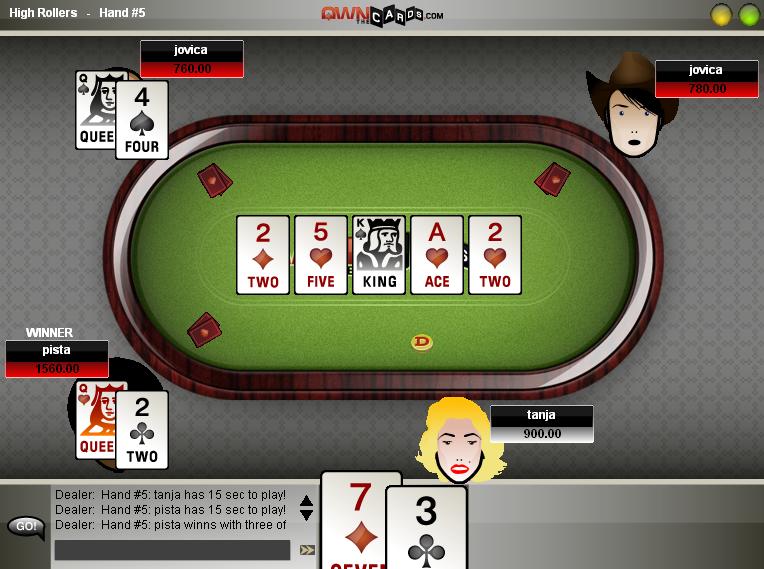 When the game unfolds it is easy to visually keep track of all relevant factors of the game: cards, pot, player calls and hand outcome.
CHARACTER SELECTION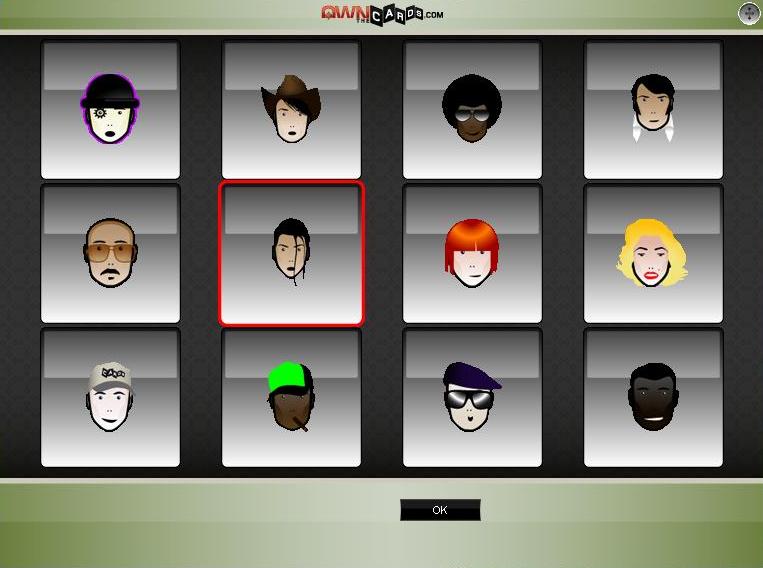 You can choose between 12 different characters to illustrate your character and present mood.
JOINING A TABLE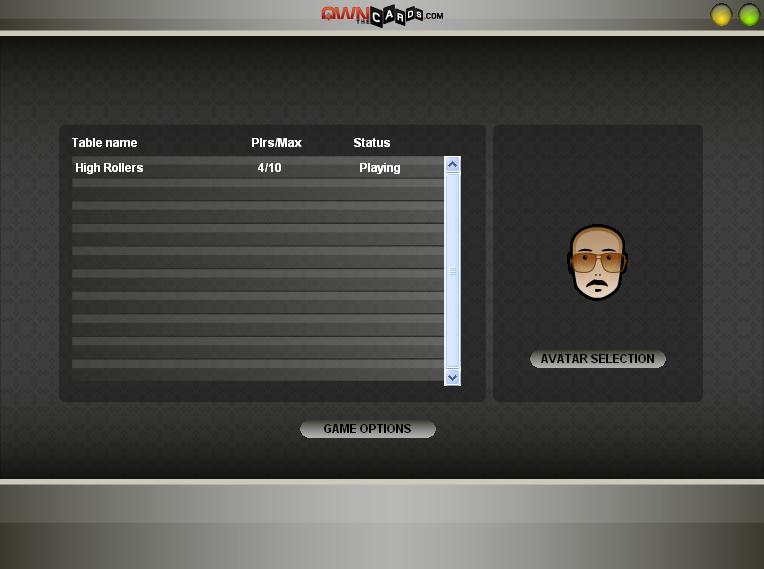 Any player can create a table, other players may join in at any time by simply selecting an interesting table from the list.
CHOOSING YOUR SEAT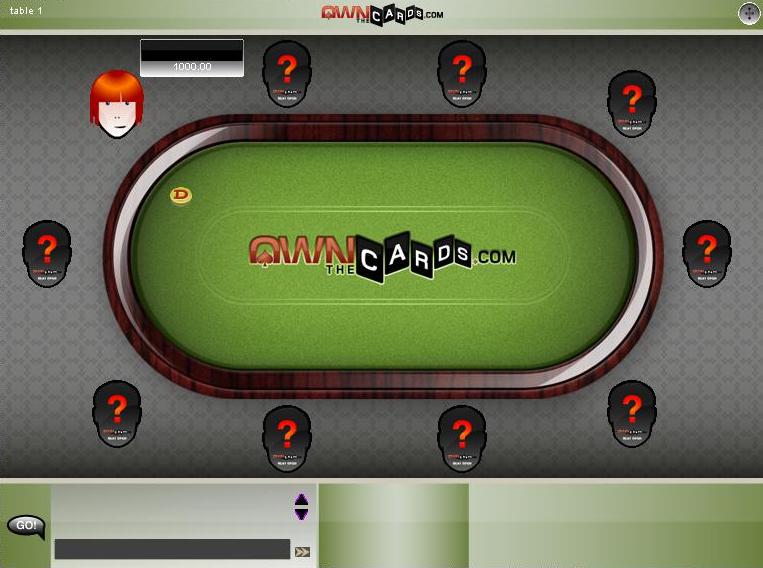 Once at a desired table, player can choose his/her seat which best matches position of other players.